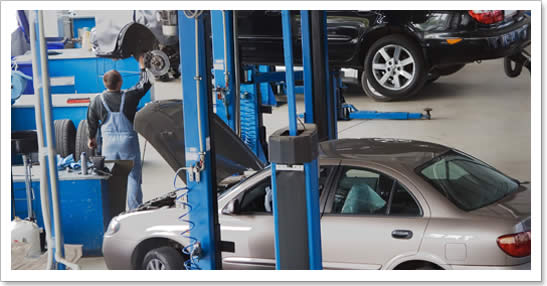 Consumer Matters
Representative Case: Auto Fraud
Recently our firm concluded a case against a prominent dealer of new and used automobiles in southern West Virginia. Our client purchased a 1998 Dodge truck which the salesman represented as a good one-owner truck, with only 45,000 miles on the odometer. The salesman also represented the vehicle had never been wrecked or damaged and was in good running order. Shortly after our client purchased the truck, believing what the salesman had told him, he began to experience serious mechanical problems with the vehicle. More particularly, the engine in the truck blew up.
Our client, a savvy man in his own regard, investigated and learned that the salesman had told him multiple lies to deceive him into purchasing the vehicle. In fact, our investigation revealed that the dealer had paid to replace the engine in the 1998 Dodge truck before the day our client bought the vehicle. In fact, the replacement engine the dealership bought was out of a 1994 Dodge truck which had over 72,000 miles on it. Further, it was discovered that the truck had been involved in a motor vehicle accident in the State of New York before it was sold to our client as a vehicle which had "never been wrecked or damaged." Finally, a motor vehicle title history revealed that the truck had been owned by more than one, in fact multiple owners.
We were hired and a lawsuit was filed. The car dealership never filed an answer to our client's complaint. Under West Virginia law, the Circuit Judge conducted a hearing to determine the proper measure of damages to be awarded to our client. After we presented evidence in the form of witnesses' testimony and documents, the Court was outraged by the conduct of the automobile dealer. The Court, after giving our client all of his money back from the purchase of the truck, awarded the plaintiff his attorney fees, reimbursed him for monies he had spent in an attempt to keep the truck running, reimbursed him for his time spent working on the vehicle, and, in an effort to dissuade this automobile dealer and other similarly situated automobile dealers, the Circuit Judge awarded $50,000 in punitive damages.
This judgment totaled over $95,000. It is an excellent example of how the average consumer can be taken advantage of by big corporations. Without attorneys who are willing to step up and help the average consumer, and without Circuit Judges who recognize a situation where an average working man was steamrolled, cases like these would not become the exception, but the norm.
Contact Us
If you feel you may have been treated like our client, please contact us for a free consultation by filling out our contact form or by calling us at (304) 574-2727. We look forward to hearing from you.