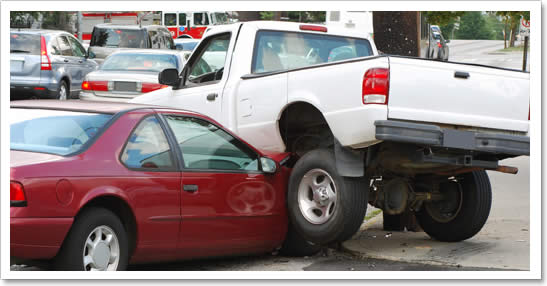 Insurance Issues
The Underinsured At-Fault Driver
If you or a family member are seriously injured in an automobile accident, will there be enough money available to pay medical bills and replace lost wages? The answer to that question turns on the availability of automobile insurance, not only from the person who caused the injury but also from your own insurance policy.
What You Need to Know About Automobile Insurance to Protect Your Family
The "at fault" driver's insurance is the first available insurance coverage. West Virginia has mandatory automobile liability insurance; however, this law requires that an automobile be insured with liability limits of only $20,000 per person, for a total of $40,000 per accident, no matter how many people are injured.
Since all West Virginians are eligible for automobile insurance, even bad drivers, can still buy automobile insurance, but only at very high rates. Therefore, bad drivers will usually be insured; but, because of the high rates, that bad driver will only carry $20,000/$40,000 limits. If you or your family member were seriously injured in an auto mobile accident involving tens of thousands of dollars in medical bills and time off from work, you are limited to a recovery of $20,000 from the at-fault driver with minimum limits unless you have taken some other steps to make sure that you are properly insured.
Important: Underinsured Coverage Is Optional
There is an inexpensive and, in our opinion, absolutely essential type of insurance available to protect you and your family from this type of situation. It is called underinsured motorist coverage. This is insurance that you maintain as part of your own automobile policy. If you, or an occupant of your car, is injured by an underinsured driver, then your own insurance company steps in and pays the balance of your damages up to the limits of your underinsured coverage.
It is important to understand that underinsured coverage is an option that you must select and pay an extra small premium for when you purchase your automobile insurance. Please be aware that "full" coverage does not necessarily mean that you have underinsured coverage.
Underinsured coverage is sold by most major insurance companies and it is a bargain. It is protection for you and your family, and it is relatively inexpensive when it is compared to the amount of the premium you are paying for liability coverage.
Contact Us
To learn more about choosing the right auto insurance for your needs, please contact us for a free consultation by filling out our contact form or by calling us at (304) 574-2727. We look forward to hearing from you.